Workshop: Practical theming in Drupal 8 [Brisbane, Dec 2019]
Location
Brisbane, Australia
Details
Introductory 2.5 hour workshop "Practical theming in Drupal 8" is coming to Brisbane as part of Drupal Global Training Day.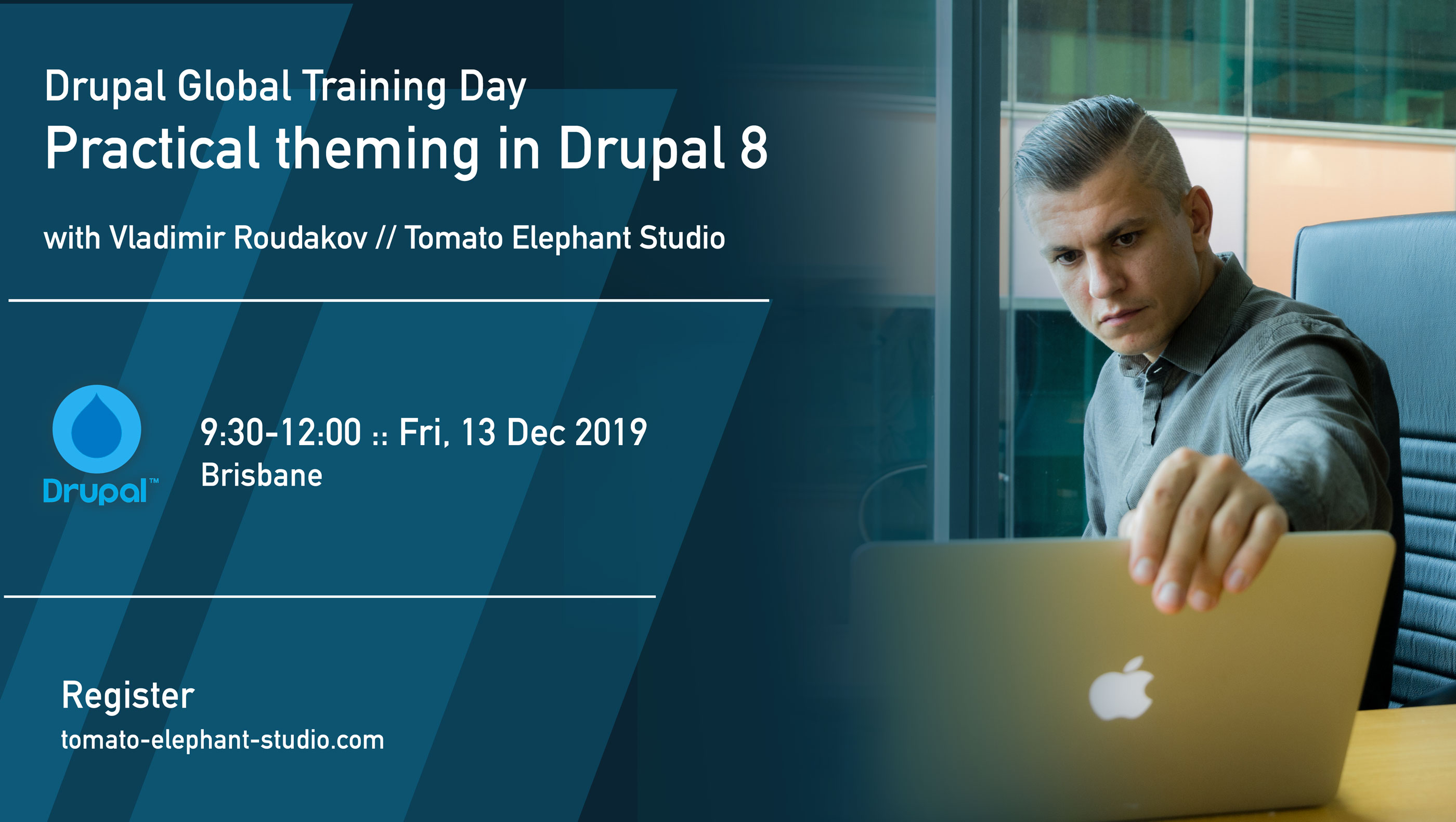 WORKSHOPS
Time :: Fri, 13 Dec 2018 :: 09:30-12:00
Location :: Brisbane Square Library, 266 George St, Brisbane City QLD 4000 [Map]
SCHEDULE
09:30-12:00 :: Introduction & Training. Module 1
AGENDA
Introduction to Drupal 8 theming
Introduction to Bootstrap 4 frontend library
Using bootstrap themes
Additional helper Drupal 8 modules
Styling Drupal website via user interface
REQUIREMENTS
Limited seats are available. Register below.
PROVIDED
Wifi, powerpoints
Refreshments
SPONSORS
For sponsorship and other enquiries contact [email protected]
LET OTHERS KNOW YOU ARE ATTENDING:
UNABLE TO ATTEND?
If you are unable to attend, please let us know as soon as possible by replying to [email protected].
FEEDBACK FORM